Start taking a step towards a successful business
Foloosi marketplace is UAE's leading platform
to sell your products online

Reach more customers
Using Foloosi marketplace you can reach more customers easily as we already have 'n' number of customers in our customer app

Increase sales demands
Without much effort you can increase your sales and turn your business to a greater heights

Earn across UAE
Start selling your products online and take your business across UAE and thus reach, earn from nook and corner of UAE
How to sell your product in Foloosi marketplace?
Foloosi's product links are simply superb and potent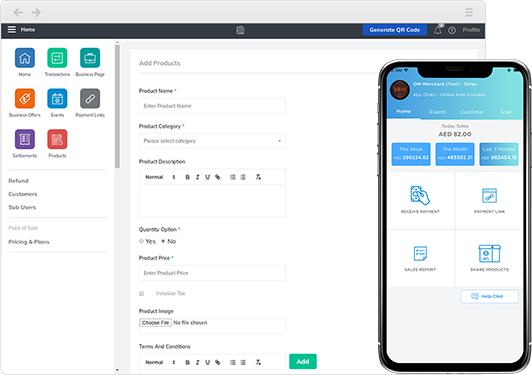 Upload product
Upload your product at the
backend with necessary
details
List products
Products are listed with the description and
prices provided in Foloosi's marketplace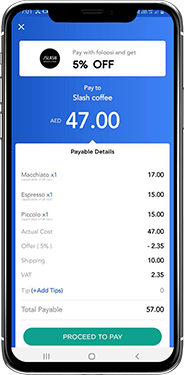 Customer Pays
Customer buys and pays for your
product using credit/ debit cards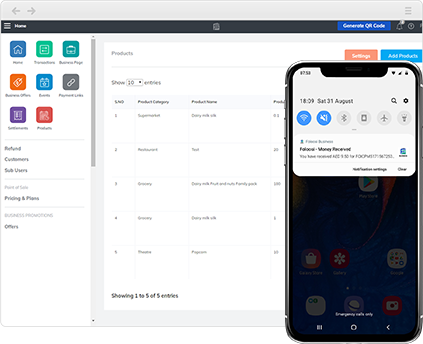 Get Notified
You will receive notification once the
payment is completed
We also provide the following features in our Foloosi Marketplace

VAT Management
Enables you to deal with the duties that are applied for your Billing, Accounts, and Purchases
Shipping Fee
Naturally ascertain shipping expense which incorporates the expense of given client's order, bundling and shipping

Custom Fee
The custom duties for items are determined on Cost, Insurance, and Freight (CIF) esteem at the pace of 5 percent
Sales Reports
View your sales report dependent on week, day and month of the year and consequently improve your business
Who are all can use Foloosi Marketplace?
Individual Business
Online Seller
Finance
Business without website
Freelancers
Make-up artist
Wedding stylist
Hair stylist
Web Designers
Cash on delivery
Grocery delivery
Food delivery
Courier delivery
Online Shoping
Services providers
Electrations
Plumbers
Mechanical works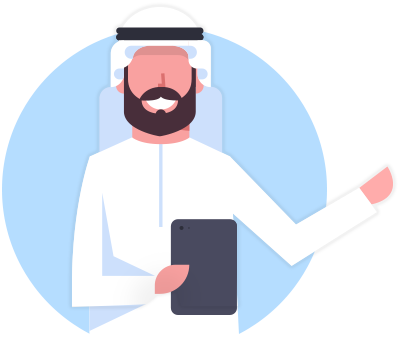 Sell in your local language and get more customers
Our platform is available not only in English but also in your local language. You can easily customize your store completely in your own Arabic language and gain attention of more customers. Everything like products, its cost, description, payment options, shopping cart can be customized to Arabic and set up online store in your own regional language to attract more customers
Accept payments from countries across the world.
International payments on Foloosi supports 150+ major currencies from all over the globe. Currency conversion is not required to be done by you, we do it automatically in real-time.
See what our partners say…
Supercharge your online store with Foloosi

Foloosi has all the platform features and make payments quick
The Foloosi Point of Sale app is so easy to use. The setup was rapid and trouble-free–and best of all.

Slash Coffee
Rashed Alfalasi