One QR code to accept payments in an elegant way
Foloosi suits business of any size. Get Foloosi accepted in your online store, offices, restaurants and more. Also it can be customizable to fit your needs and thus grow your business
Learn More →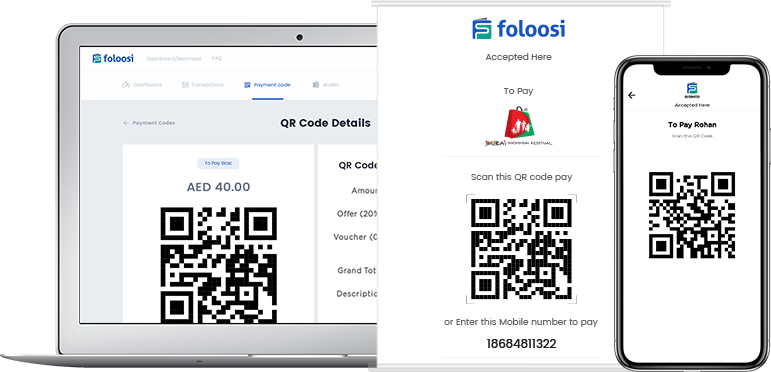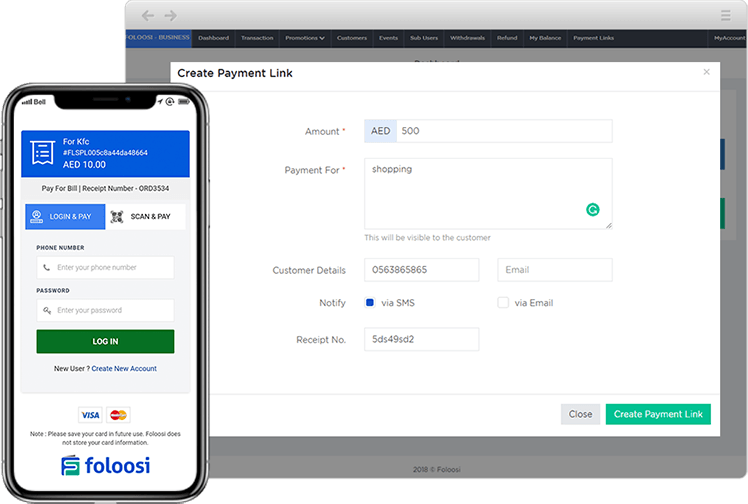 Create. Share. Get Paid instantly with Payment Links
Create and share payment link via an email, SMS, messenger etc, and get paid
Create a payment link
Share link with customer
Customer Pays
Get instant alerts
Learn More →
Marketplace for your Online Business
Accept payments in your mobile app or website with Foloosi Marketplace
Learn More →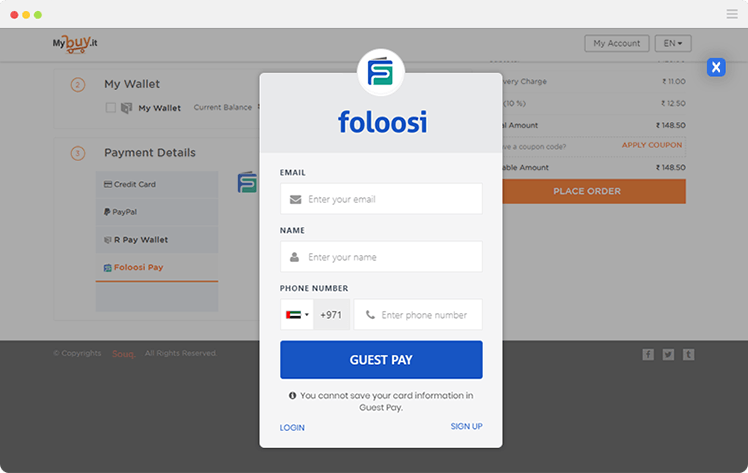 Why should you use foloosi for your business?
Experience easier, cheaper, more secure transactions.
Business growth insights
See payments, download reports, see bank settlements & insights on your Dashboard to make informed business decisions

Promotions
Promote stores through coupons, vouchers, offers, deals, rewards. The store can also send feeds to the customers

Sales Reports
The merchant can view the overall transactions & filter the data's based on week, months and also can use the date picker

Quick Onboarding
Get actuated and execute within 2 minutes. A complete online onboarding with least documentation

API access
Fabricate your business for scale with our total API-driven automation that requires zero manual mediation.

24x7 support
We provide 24/7 support. Always accessible email, phone and chat-based support to assist you in your every step
Merchant Dashboard
Entire control and insight of your business routine
Our dashboard helps you with…
Perceive how your business is getting along regarding income
See which items are moving superior to other people
Welcome your workers to acknowledge payment for you
Connect with your clients to offer rewards etc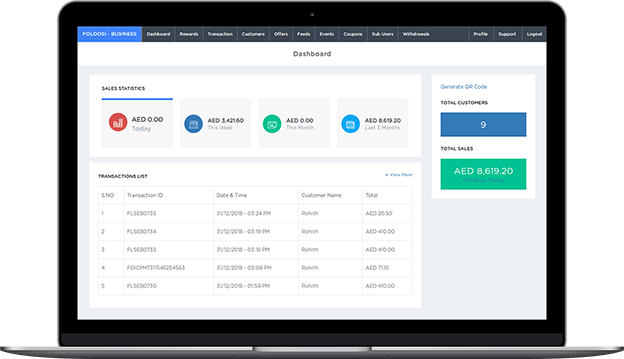 Across all business types
Pick-up and delivery
Grocery delivery
Food delivery
Laundry service
Retailers
Home Services
Home cleaning
Maid service
Security
Beauty & Spa Services
Make-up artist
Wedding stylist
Hair stylist
Pedicurist
Repair Services
Electrical works
Plumbing
Mechanical works
Get started with foloosi now
Join the new way of accepting payment, Fast . Convenient . Secure
Sign up your Business
Business using Foloosi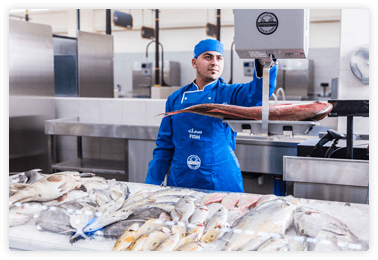 Souq AlJubail Fish Trading
Igzaa Business FZE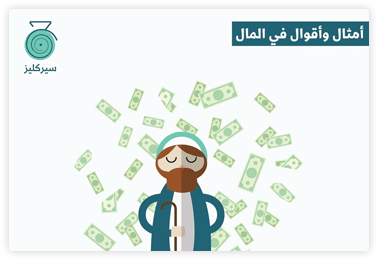 circlys.com

Promising technological innovation
Foloosi is a promising technological innovation which solves a teething problem of processing payments. We are excited to be part of Foloosi new tech innovation.

Infinite Global Solutions
Director